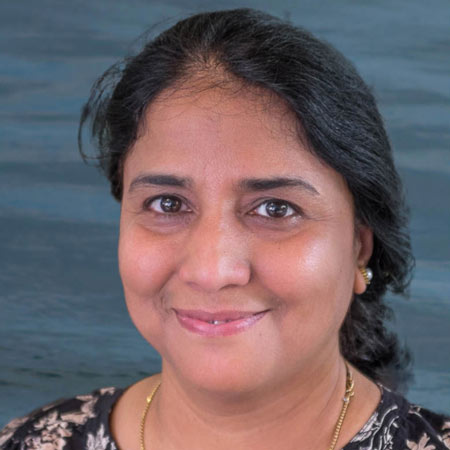 She has a keen interest in managing women with
hereditary familial gynaecological cancers, gestational
trophoblastic disease (GTD), and complex minimally
invasive surgery, including total laparoscopic
hysterectomies and robotic procedures.
Dr Singh completed her certification in Gynaecological
Oncology in 2008, training in Adelaide, Newcastle
Brisbane. She completed additional training in the
resection of upper abdominal disease, advanced
laparoscopy and robotic surgery in the United States.
Dr Singh is a certified robotic surgeon and is actively
involved in proctoring other surgeons to facilitate the
safe use of this technique.
Dr Singh is committed to clinical and translational research and has authored multiple papers in peer reviewed international journals. She has worked as a Senior Staff Specialist at the Gold Coast, Royal Hobart and Christchurch Women's Hospitals and currently holds a part-time position as a Gynaecological Oncology Consultant at the Royal Brisbane and Women's Hospital. Dr Singh has a keen interest in teaching medical students and helping General Practitioners and Gynaecologists stay up to date with the latest developments in the diagnosis, management and treatment of Gynaecological cancers
Join me and my staff at any of the consulting locations in Brisbane.